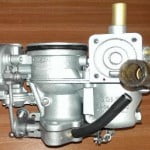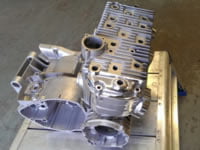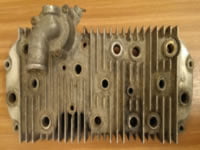 Vapour Blasting:
Do you have old, corroded, grease-covered parts or components that need to be refinished?
Vapour Blasting is a fast and easy way to clean, restore and finish many different material types, it is also a milder yet as effective alternative to Sand Blasting.
This process uses a combination of water, glass bead and compressed air to clean and restore surfaces. This method is beneficial for aluminum castings as it pings the surface to seal and protect.
Above are some before and after pictures of items that we have Vapour or Aqua Blasted.
The process that is carried out by our highly experienced team. It is ideal for restoring a vast array of the components of both motorcycles and cars. From the workings of an engine to elements of the braking and suspension systems the opportunities are huge.
The engine casing pictured above was aqua blasted and mirror polished, bringing it back to its former glory on this thirty year old BMW motorcycle.
The amount of water involved means that its not suitable for whole engines or parts susceptible to damage by the water process. However, the Imperial experts are on hand to advise during your enquiry.
Imperial offer a range of services that are ideal for motorcycle and car restoration projects.
Material not metal? Imperial recently restored a marble statue using our versatile Vapour blasting technology.
Bring your classic engine parts in for a free assessment and no obligation quote. Don't forget we can powder coat them for you them too….Powder Coating Facilities in the Black Country. (imperialmetalpolishing.co.uk)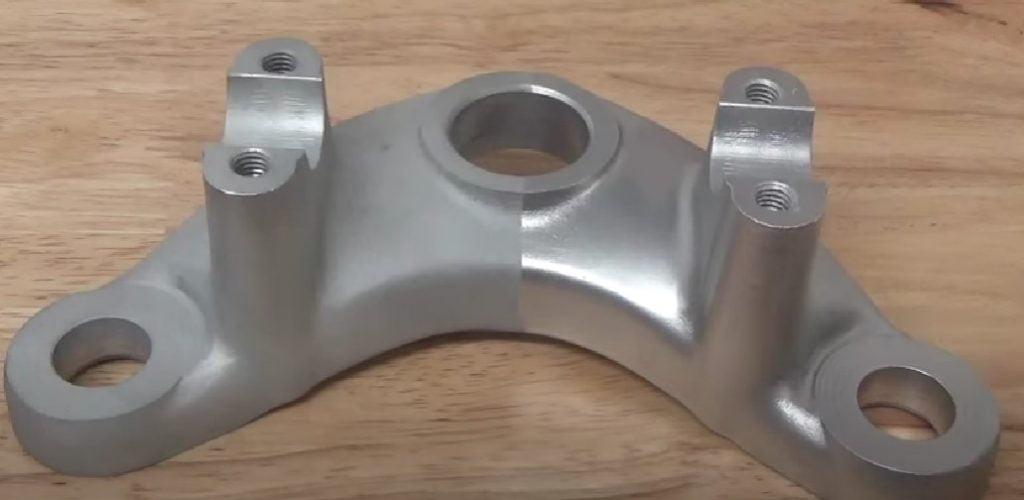 Sand Blasting
All items must have paint and excessive oil and grease removed before Vapour blasting. Sand blasting is also a specialist service that we can offer you. This service can often remove the paint, but isn't successful with powder coated products. Difficulty often occurs when identifying, the different between paint and powder coat. However our experts here at Imperial will be able to assist with the identification process, take advantage of our thirty years of experience within the metal industry. Please also beware if an item has been sandblasted then mirror polishing is then not an option. –
Bring your item(s) in for a no obligation, free advice/quote.