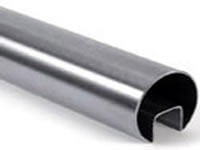 Here at Imperial, we can polish stainless steel tube to a mirror or bright finish. We also have a facility to polish elliptical shaped tube, as shown above. This includes tube that has been curved. For more information give us a call on 01384 395442 and we will be happy to help.
Where we operate from:
Imperial can offer you a bespoke service for your business in our base in Amblecote, Stourbridge. This is a nationwide service including all of the Midlands.