Entrust Imperial Metal Polishing Ltd to polish your golf clubs (most makes are catered for).
Minor scratches can be polished out and your golf clubs can be brought back to life, by one of our experienced metal polishers.
Please note this is not suitable for metal clubs that have been chromed or cast. If in doubt just ask us.
Discounts are offered on proof that you are a fellow member of Enville Golf Club.
Images of a Golf Club, before and after polishing.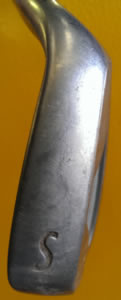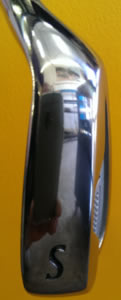 SPECIAL OFFER – 5% Discount
Our Director Richard Clewes is a member of Enville Golf Club and we would like to take this opportunity to offer all fellow club members a 5% discount. Discount is available on one set of clubs per member and proof of membership must be shown.
For a free no obligation quote or for further information phone 01384 395 442.